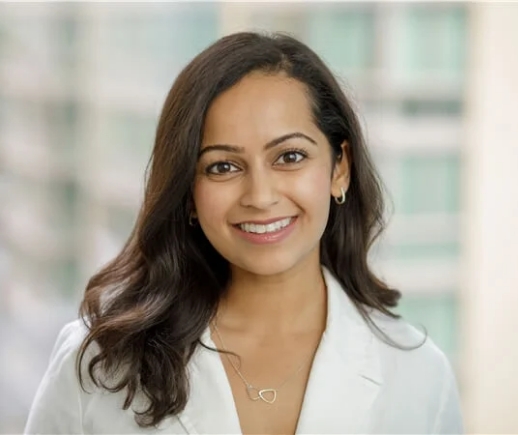 DR. BHALJA – TOP-RATED DOWNTOWN MANHATTAN FOOT SURGEON
Dr. Bhalja of downtown podiatry physicians not only a board-certified podiatrist who specializes in surgical procedures for all foot ailments but provides in-depth consultation for each patient. Any surgery requires a solid understanding of the benefits and risks, and for years she has been educating her patients so they are armed with the most up-to-date information. So don't wait another day to discover what foot surgery options are available to you. Appointment booking fully available online for our easy-to-find clinic, just a quick trip from downtown Brooklyn.
Dr. Bhalja is a highly reviewed foot specialist.
feedback
patients testimonials
★★★★★

dr. Bhalja was wonderful. She took the time to explain the procedure i was having done. She also answered all my questions with patience. – Ann
★★★★★

Absolutely love dr. Bhalja. She has amazing bedside manner and super knowledgeable. – Adam
FAQ:
Does insurance pay for foot surgery?
In most cases, foot surgery can be paid for by your insurance company.
Is foot surgery painful?
Foot surgery includes many different types of surgery for many different purposes. Generally, the pain is manageable, but the discomfort will be felt for up to a week post-operation. Feel free to discuss with your Podiatrist what precautions should be taken to increase recovery time.
What is the most common foot surgery?
Bunion Surgery and Hammer Toe Surgery are the most common foot surgeries in NYC.
Can bunions come back after surgery?
There are a chance bunions can return even after surgery. It is essential to take the necessary steps to prevent them by addressing the root cause and wearing properly fitting shoes with great support.
How long is the recovery from foot surgery?
Some surgeries have a shorter recovery, like 2 weeks, as is the case for soft tissue procedures and for others, such as hammer toe and bunion surgery, that can increase up to 6-8 weeks.
We Specialize in the following Foot Surgeries in our NYC Clinic:
We offer our feet-related medical services to the entire five boroughs of New York City, and that, of course, includes Queens, Manhattan, Staten Island, Brooklyn & Bronx. Our unique procedures and thorough medical offerings are offered in our Downtown office in the Financial District. In addition, our practice is easily accessible by public transportation from almost anywhere in the Lower Manhattan area, including the Lower East Side, Tribeca, Financial District, Downtown Brooklyn, Dumbo, Soho, Chelsea, East Village, Murray Hill, Brooklyn Heights, and Williamsburg.
Please schedule an appointment today at our pleasant and spacious facility, conveniently accessible by public transportation from anywhere in the Big Apple.